---
Welcome to Hearken!
The mission of Hearken is defined by its name. Hearken is the old english spelling for the more modern spelling Harken. Although infrequently used in today's vernacular, most people are familiar with the word from the beloved Christmas Song, "Hark! The Harold Angels Sing". Additionally, the old english spelling of "Hearken" is used over 230 times in the King James Version of the Holy Bible. Proverbs 1:33 reads, "But whoso hearkeneth unto me shall dwell safely, and shall be quiet from fear of evil." Just as the Lord pleaded for his people to listen and act on his Passion, the Passion of Christ, Hearken Hearing & Audiology exists to allow people to Hear Life with Passion, so that they can stay active and live life to its fullest.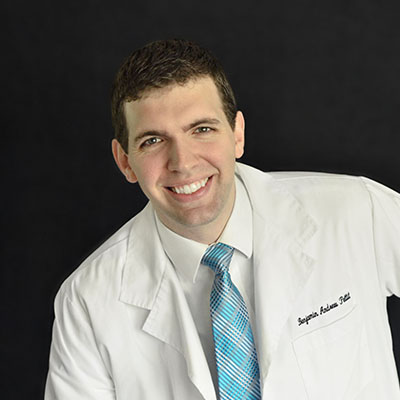 Founder & Owner of Hearken
Benjamin A Pettit Au.D.
Doctor of Audiology
Dr. Pettit has had close connections to the Kirksville area for the past 10 years. Although originally from the West Coast State of Oregon, Dr. Pettit spent two years as a traveling missionary for The Church of Jesus Christ of Latter-Day Saints in the midwest region, and spent several months living in and serving the communities of Kirksville, Milan, Unionville, Green City, and Winigan areas. Dr. Pettit's love for Kirksville continued to grow, as he married a Kirksville resident, the former Michaila Vorkink. Together they have four beautiful children, and were excited to move back to Kirksville to open Hearken Hearing & Audiology. Dr. Pettit finds no greater joy than working and playing with his family. Dr. Pettit is musically inclined, and enjoys singing, as well as playing the piano, guitar, flute, and ukulele. In fact it was his love of music and sound that first inspired him to pursue a career in Audiology, where he could help people passionately enjoy the sounds of life. Most people would consider Dr. Pettit to be extremely tall, standing 6 feet and 7 inches tall, and yes, he loves playing basketball as well as other sports and physical activities.