Hearing aids come in a variety of styles and price points with differing features, service plans, and options.
A pair of hearing aids can cost as high as $7500 or as low as $2700. Furthermore, over-the-counter and rental hearing devices work well for some individuals and are available starting at $799 a pair. For comparison, the average patient in 2020 purchased a pair of hearing aids that cost a total of $2300 per ear. Regardless of which option is right for you, we recommend a complimentary baseline hearing exam and hearing aid consultation to discuss which hearing aid options will work best for your needs.
Financing Available! Contact us for more information!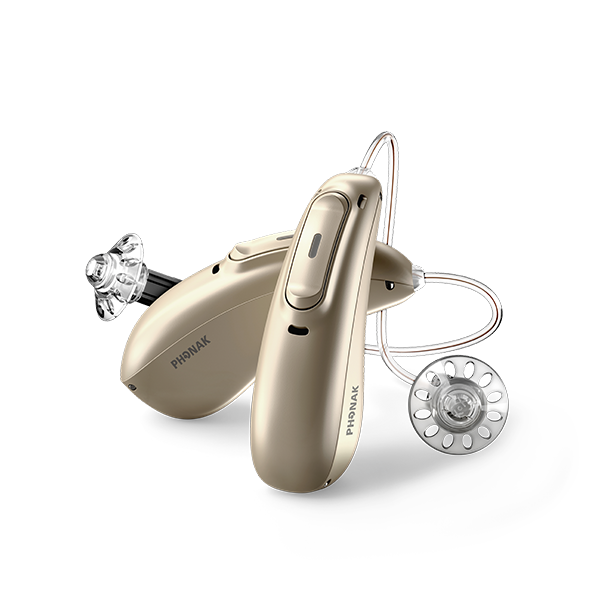 Hearing Aid Care
| | |
| --- | --- |
| 8 Wax Filters* | $5.00 |
| Dome Tip* | $4.00 |
Batteries (10, 312, 13, 675)
| | |
| --- | --- |
| Pack of 40 | $25.00 |
| Pack of 8 | $8.00 |
| Single Rechargeable | $25.00 |
Audio Wipes
| | |
| --- | --- |
| Pack of 160 | $16.00 |
| Pack of 30 | $8.00 |
*$0 with Manufacturer Warranty
Clean & Check Club
4 Drop-off Hearing Aid Checks for the price of 3 - $105
| | |
| --- | --- |
| 1 Year Service Plan | $250.00 |
| 3 Year Service Plan | $500.00 |
| 5 Year Service Plan | $800.00 |
Services
| Service | Price | Service Plan Price |
| --- | --- | --- |
| Diagnostic Hearing Test | $170.00 | $0.00 |
| Wax Removal | $65.00 | $0.00 |
| Hearing Aid Check | $100.00 | $0.00 |
| Drop-off Only | $60.00 | $0.00 |
| In-House Repair | $100.00 | $0.00 |
Hearing Aid Reprogramming
| | | |
| --- | --- | --- |
| With REM | $95.00 | $0.00 |
| Without REM | $60.00 | $0.00 |
Manufacturer Repair
| | | |
| --- | --- | --- |
| With 6 mo. Warranty | $300.00 | $250.00 |
| With 1 yr. Warranty | $330.00 | $280.00 |